ARE YOU INTERESTED FOR COOPERATION IN THE FIELD OF METAL PROCESSING INDUSTRY?
If so, read the following letter:
ATRIKOD d.o.o. is a company specializing in the production of a wide range of products and semi-finished products from metal. The development of the company itself started more than 50 years ago. Over time, the company grew and developed into a modern and successful company, as it is today. Today it has two production facilities located in two countries, in Slovenia and Serbia. Both factories have all the necessary equipment, as well as very well-trained employees with years of experience. We operate in accordance with the required European standards, as proof we have certificates: ISO 9000, ISO 14000, OHSAS ISO 18000 for production drive, EN ISO 3834-4, EN ISO 3834-3, EN ISO 3834-2, EN ISO 15614- 1 for the welding process, ISO 9606-1 on qualification of the welders. The total number of employees is about 80 workers.
The company is currently oriented to the expansion of the market, in order to fill production capacities. Our goal is establishing partnerships with customers from abroad, companies looking for co-operatives in the field of production of metal products and semi-finished products.
We can offer the production of metal products and semi-finished products using the following technology:
– Plasma cutting
– Welding of metals
– Machining
– Baking
– Coloring
– Folding sheets
– Engineering services for the production of factory drawings and constructions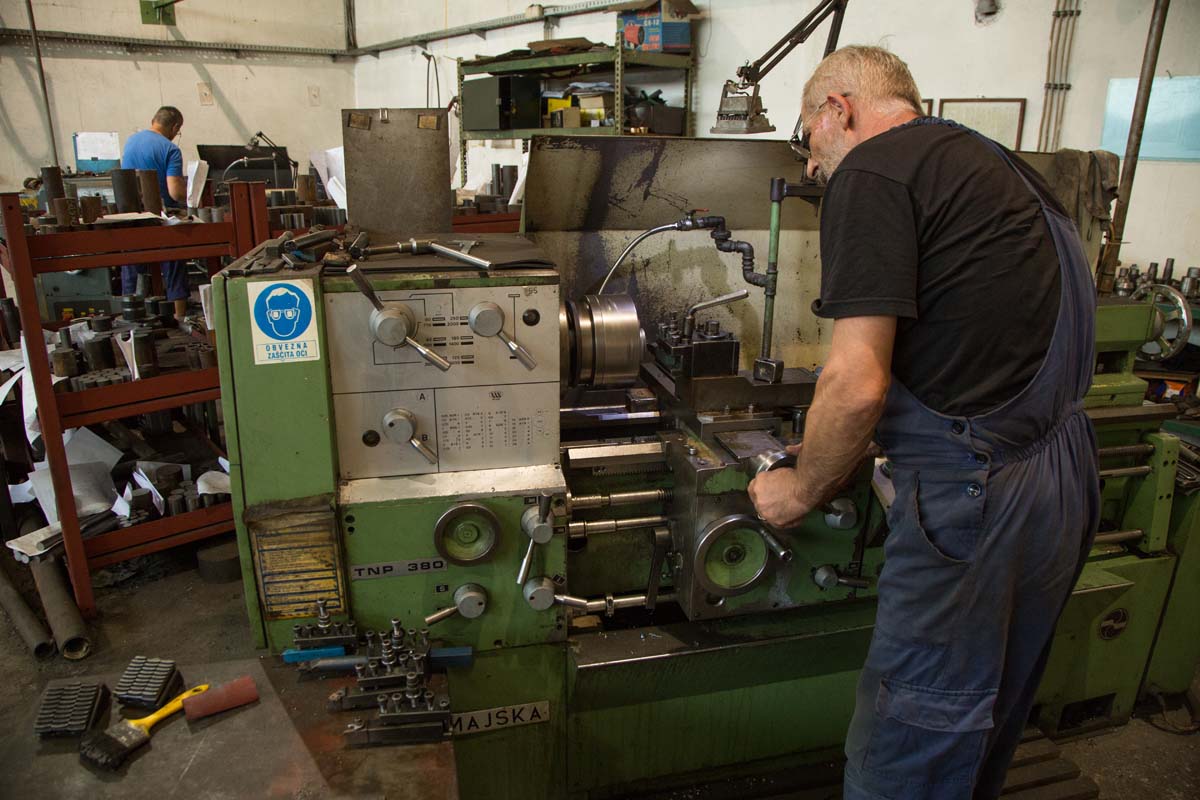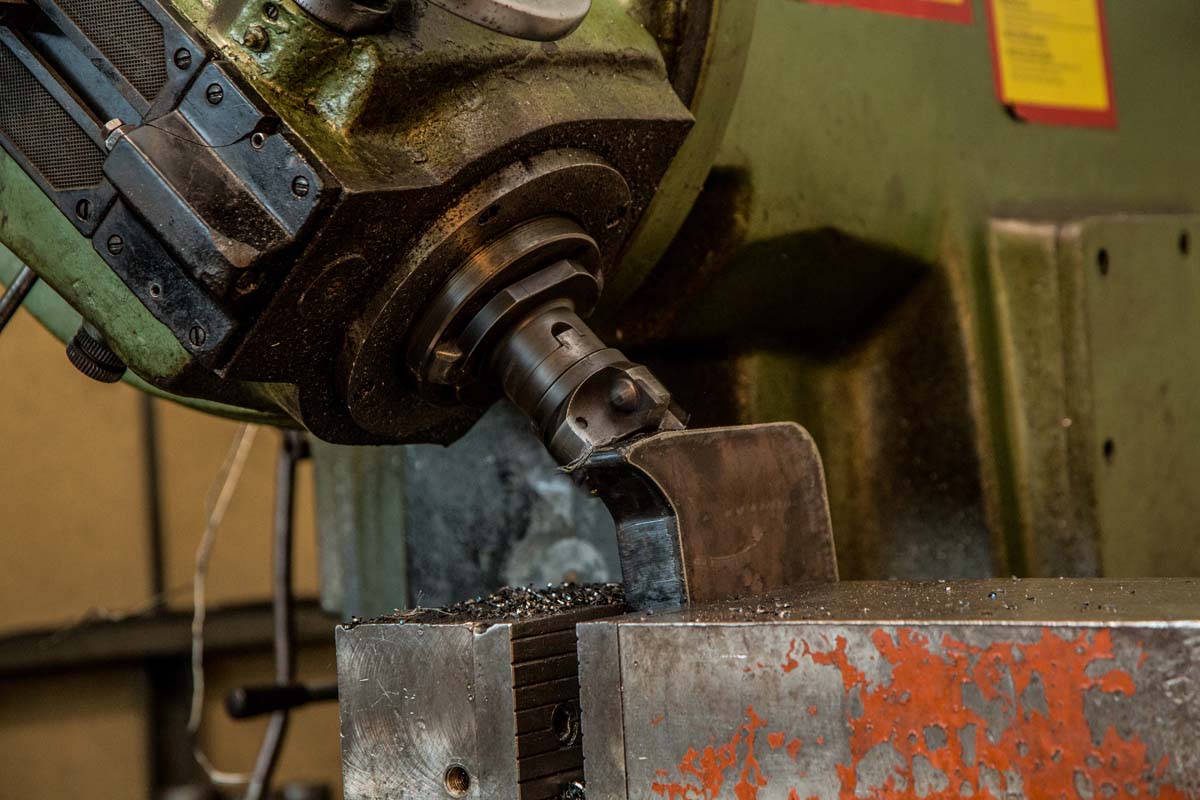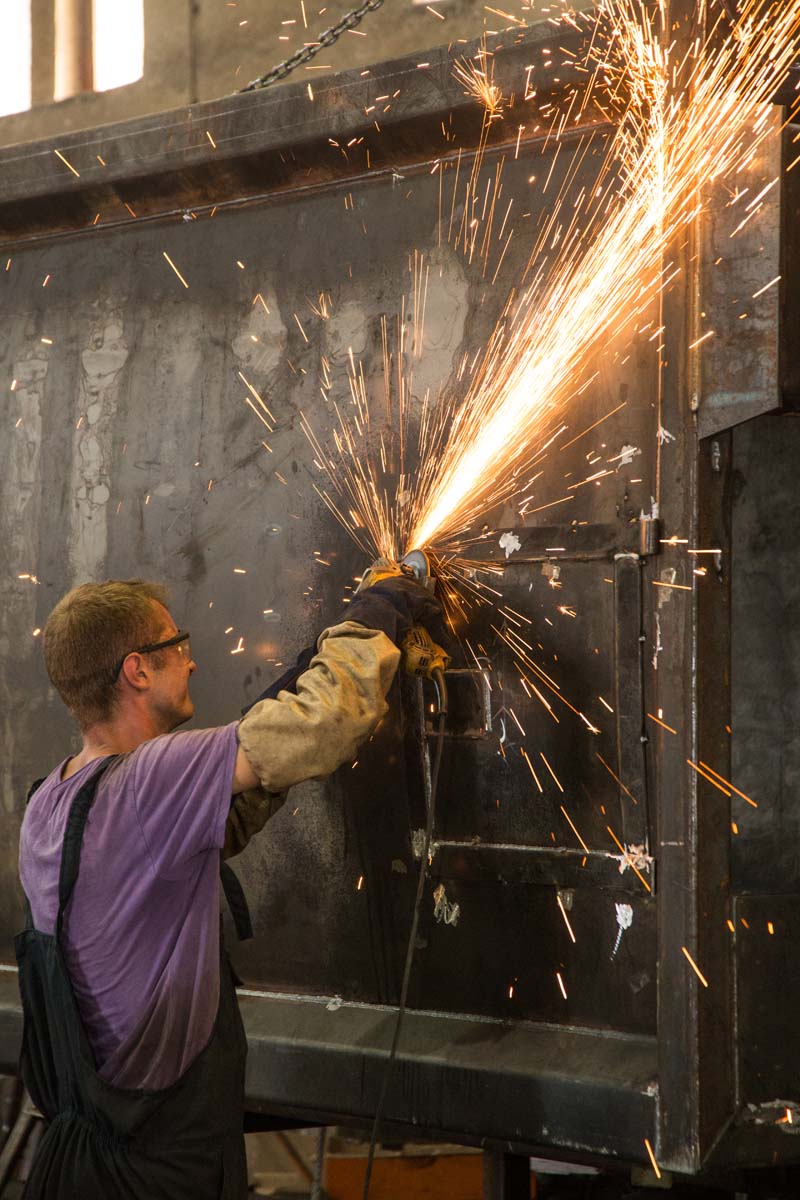 Our existing program is the production and servicing of truck upgrades, mostly for utility companies, such as garbage trucks, tanks for various purposes from the transport of liquids to the cleaning of sewage systems, installation of cranes on vehicles for various purposes, production and installation of metal containers smallest and largest, including the production and installation of platforms for underground containers and the like. In both factories we have our own teams of engineers and technical personnel for the development and construction of products to meet the needs of our customers.
We have enough production and manipulative area and necessary equipment and cranes for the production and manipulation of materials, semi-products and products of larger dimensions and weights.
With local subcontractors we can also provide additional functions, processing and protection of products such as zinc plating, lamination and the like.
The principle of our existing production is small-scale and individual production.
We also have our own service team at both factories, both for our own production programs and for other products, which we sell under contractual agreements.
If you are interested in a cooperation or have additional questions, the contact person is:
Andrej Semen
E-mail: atrikod@open.telekom.rs
Tel. +386 41 66 3411
www.atrikod.com
In the hope of establishing a successful business cooperation, we warmly welcome you.
ATRIK team